Our first Instagram Contest!
Wine is our history and our present. When we get a real Gattinara wine we get our target! Now it's up to you: tell us what you think about it and how you like to match it, at your home or at the restaurant.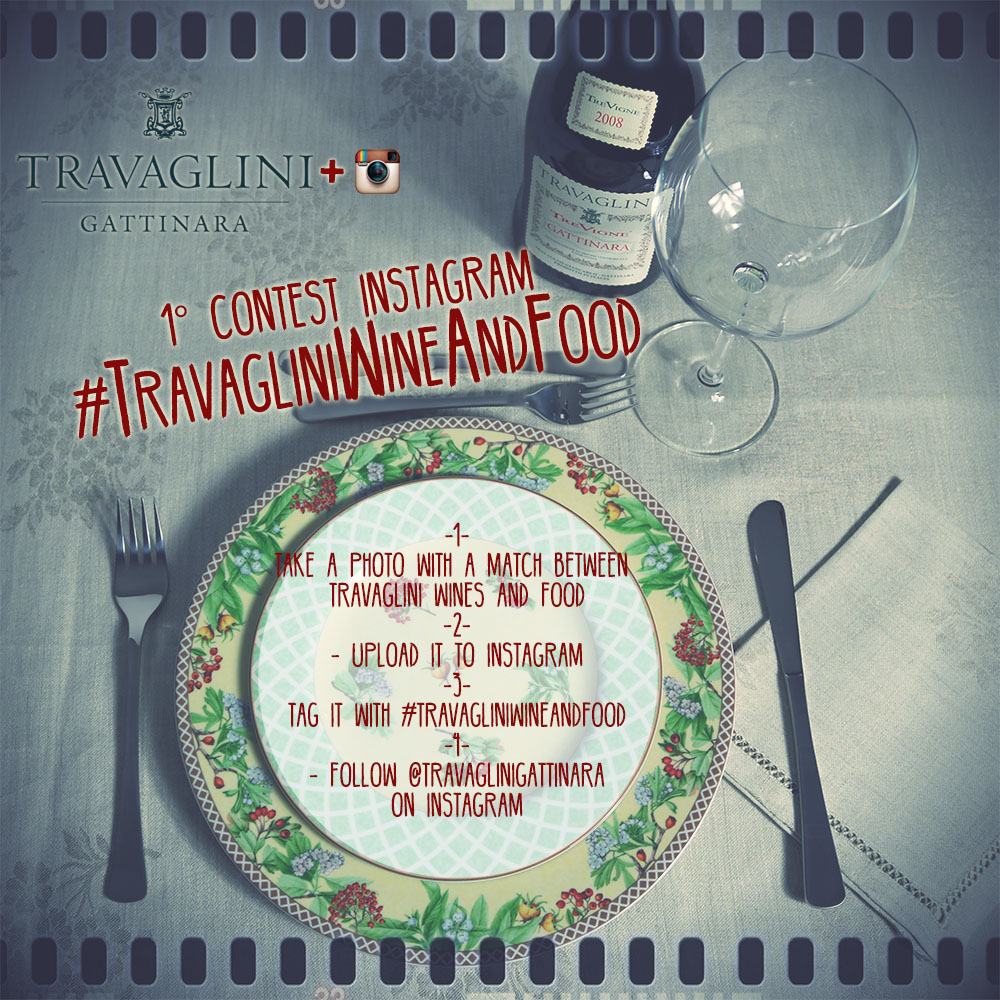 Which is your match?
Just an ingredient or a very elaborate recipe, take a photo of this match.
Follow these guidelines:
Follow on Instagram @travaglinigattinara
Take one or more photos of a combination of Travaglini wine and a dish.
Upload images on Instagram with the hashtag #TravagliniWineAndFood
You can win Travaglini wine with personalized label with your photos
It's simple, funny and … very tasty!
You can win:
– 1st prize: 1 Imperial bottle (3 liters) of Gattinara DOCG with wooden box
– 2nd prize: 1 Magnum bottle of Gattinara DOCG Trevigne with wooden box
– 3rd prize: 1 wooden box with 2 bottles of Gattinara DOCG
– The author of the photo with the highest number of "likes" will receive: 1 Magnum bottle of Gattinara DOCG